Archive for September, 2017
"Our fathers trusted in thee: they trusted, and thou didst deliver them. They cried unto thee, and were delivered: they trusted in thee, and were not confounded. For he hath not despised nor abhorred the affliction of the afflicted; neither hath he hid his face from him; but when he cried unto him, he heard. My praise shall be of thee in the great congregation: I will pay my vows before them that fear him. The meek shall eat and be satisfied: they shall praise the Lord that seek him: your heart shall live for ever." Psalm 22:4-5, 24-26
My God wants to hear from me.  God desires to hear me call upon Him. God allows the unfavorable circumstances so that He can deliver. Am I looking around at all my sins and problems or am I asking my dear Savior for strength, courage, and hope?
"We manifest in our bodies what we harbor in our thoughts." – Unknown  Am I harboring thoughts of doubt, fear, and disobedience, and thus manifesting that in my actions? Even though we are Christians, we are nearly incurable of suspicion toward God.
He wants all of my trust to rest securely in Him. What promises He gives to those who will seek God and trust in Him. Isaiah 30:15 "For thus saith the Lord GOD, the Holy One of Israel; In returning and rest shall ye be saved; in quietness and in confidence shall be your strength: and ye would not." I don't want to be one of those who "would not," but rather one who returns and trusts Christ. God most greatly covets mankind's trust in Him. I must simply trust and obey.
"Call unto me, and I will answer thee, and shew thee great and mighty things, which thou knowest not." Jeremiah 33:3
"…LORD, it is nothing with thee to help, whether with many, or with them that have no power: help us, O LORD our God; for we rest on thee, and in thy name we go against this multitude. O LORD, thou art our God; let not man prevail against thee." 2 Chronicles 14:11
"… and I will cause him to draw near, and he shall approach unto me: for who is this that engaged his heart to approach unto me? saith the LORD. And ye shall be my people, and I will be your God." Jeremiah 30:21b-22
Jesus is coming to earth again–
What if it were today?
Coming in power and love to reign–
What if it were today?
Coming to claim His chosen Bride,
All the redeemed and purified,
Over this whole earth scattered wide–
What if it were today?
Chorus
Glory, glory! Joy to my heart 'twill bring;
Glory, glory! When we shall crown Him King.
Glory, glory! Haste to prepare the way;
Glory, glory! Jesus will come someday.
Satan's dominion will then be o'er–
O that it were today!
Sorrow and sighing shall be no more–
O that it were today!
Then shall the dead in Christ arise,
Caught up to meet Him in the skies;
When shall these glories meet our eyes?
What if it were today?
Faithful and true would He find us here
If He should come today?
Watching in gladness and not in fear,
If He should come today?
Signs of His coming multiply,
Morning light breaks in eastern sky;
Watch, for the time is drawing nigh–
What if it were today?
"Be ye also patient; stablish your hearts: for the coming of the Lord draweth nigh." James 5:8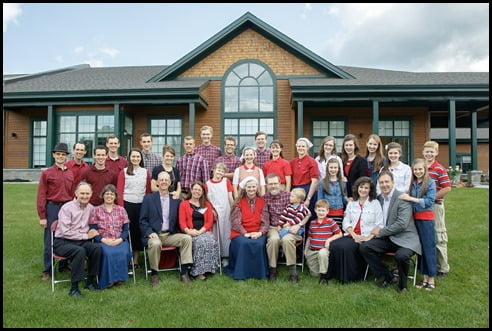 A few weeks ago, the ladies were gone to a wedding in Indiana, so we fellows were at home with Daddy. We came home from church on Sunday and were wondering what we would have for lunch. We decided we would make grilled jalapeno, real bacon bits, egg, and cheese sandwiches. I decided to put the recipe up so others can enjoy this wonderfully splendid delicacy.
To make one sandwich:
1 chopped jalapeno
About the same amount of bacon bits as jalapeno
1-2 eggs
Cheddar cheese
2 slices of bread, buttered on one side
Butter the bread and fry eggs. When the eggs are done, remove them from the skillet and place on unbuttered side of one slice of bread. Dump the jalapeno and bacon together in the skillet. When jalapeno is cooked, put egg, cheese, bacon, and jalapeno on a piece of bread in the pan. (butter on the outside of the sandwich). Let it grill until lightly golden, then turn over and grill the other side of sandwich. Next place on plate and take a picture. (It is best to eat it with a fork.)