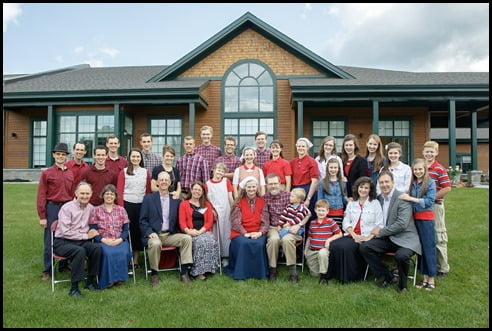 2 Responses to "Quebec FEW 2017–A Pictorial Review"
A busy summer | Frazer Family Says:
September 19th, 2017 at 5:45 am

[…] a family, we were really blessed. Hosting a FEW conference made for a very busy summer, but it was well worth it! We praise the Lord for the FEW team's […]

Donald S. Says:
January 8th, 2018 at 5:20 pm

Praise the Lord. His ways are international. The first "international FEW Conference" was actually long, long ago when a family from Canada visited for a FEW in Virginia. Since then Canadians have been back and forth across the border many times . . . . But how much more thrilling it was to have the FEW right there in Canada for them–or I should say with them. In every corner, basic needs show themselves in different ways. That makes it both an honor and a challenge to adapt specific, timeless topics to the situations and cultural differences in each locale. The response of the families at the Quebec FEW was a refreshment to us. They are so full of faith. The things we learned as a team will be valuable in future conferences and the memories made there will remain with us for a long time because, after all, it was a first!
Leave a Reply